Last weekend my paternal grandparents celebrated their 65th wedding anniversary.
These days, that is seriously an achievement! With people marrying later in life (or not at all) and a divorce rate of 1 in 3, this kind of occasion is certain to become a rarity.
As well as a great cake, the extended family celebrated with a hugely over-catered lunch (very cool leftovers for everyone!), speeches, gifts and congratulatory letters from the Queen, the Governor-General and the Premier. The happy couple were very chuffed!
So what to you give a couple in their 80's with simple tastes as an anniversary gift?? This was my dilemma as I looked up the
traditional gift
for 65 years of marriage on
Wikipedia
...
Yikes! Unfortunately blue sapphires were a bit out of the price range :(
However, this is what you can do with some sparkly blue brads and bits of card, paper and ribbon...
The card turned out really nicely, and didn't take long as I was able to use a pre-cut piece for the centre and pair it with the matching paper on the card front. Some ribbon, rhinestone brads and sparkly Thickers
numbers finished it off, along with a "Happy Anniversary' stamp on the inside.
While I really think they deserved a gift more like this...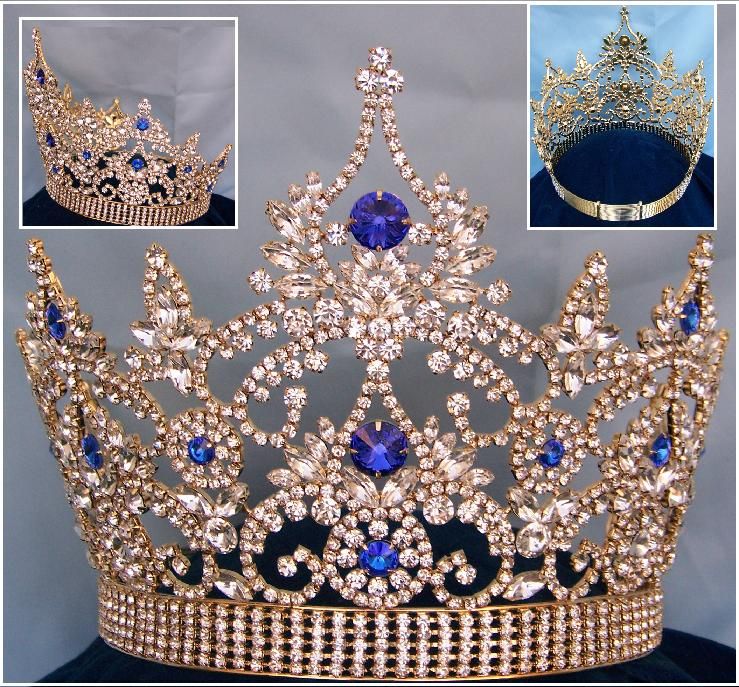 Photo courtesy of www.crowndesigners.com
the card actually held a Coles-Myer gift card and was attached to a sweet flowering rose in a sapphire-coloured ceramic pot, tied with a big sapphire blue organza ribbon. (You'll have to take my word for it - we were running too late for photos at that stage!) Oh well. Hope they liked it anyway!
P.S.
'A wedding anniversary is the celebration of love, trust, partnership, tolerance and tenacity. The order varies for any given year.' Paul Sweeney